Bioburden Indicator
Both VetBlue PVA and VetBlue PU have a natural bioburden indicator. Dressings will bleach out (turn white) when there is heavy bioburden and the dressing needs to be changed.
Hydrofera Blue manages exudating wounds through its natural negative pressure and may aid in the removal of necrotic tissue from the wound bed. As this action occurs, VetBlue foam dressings help to disrupt the established biofilm.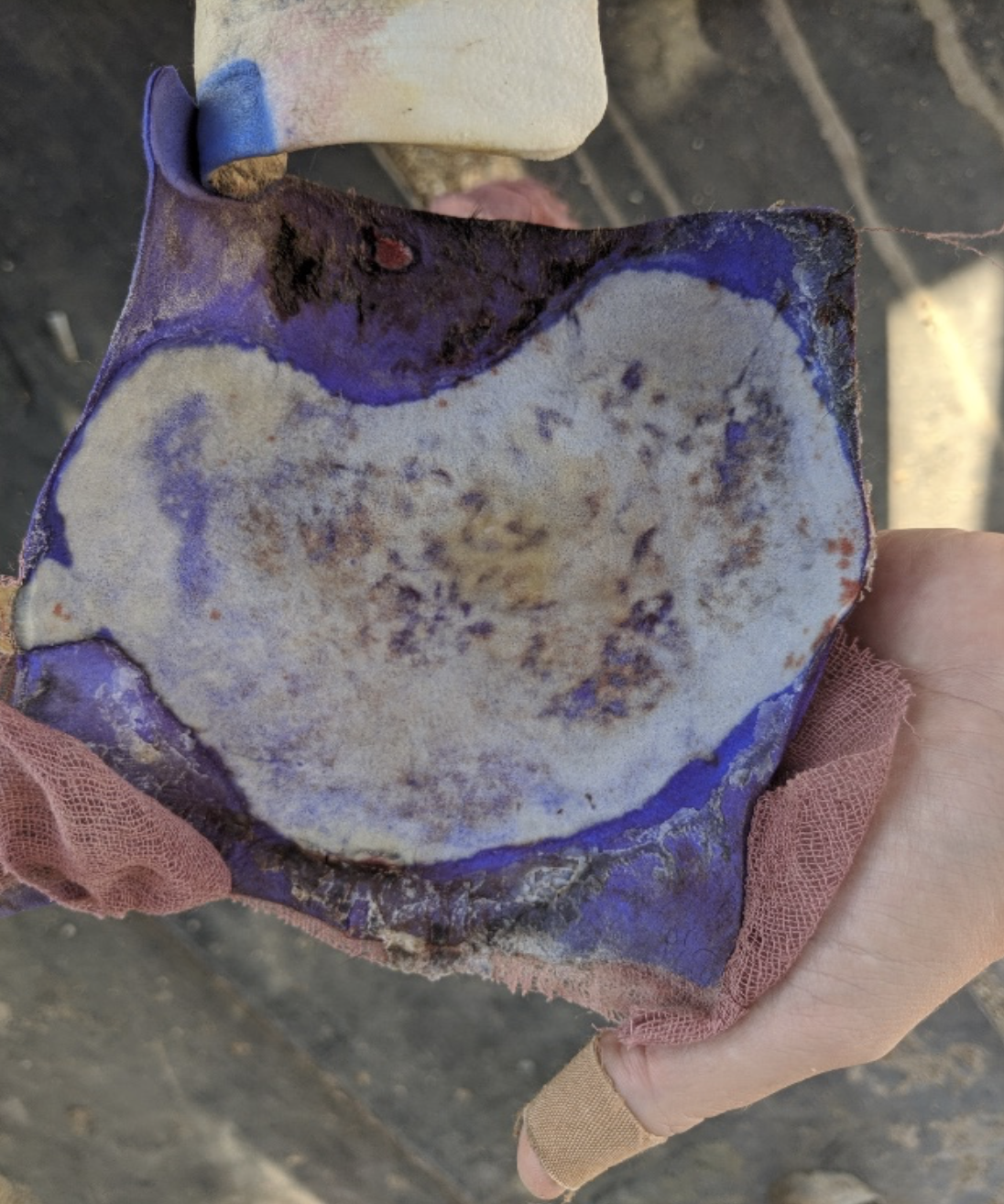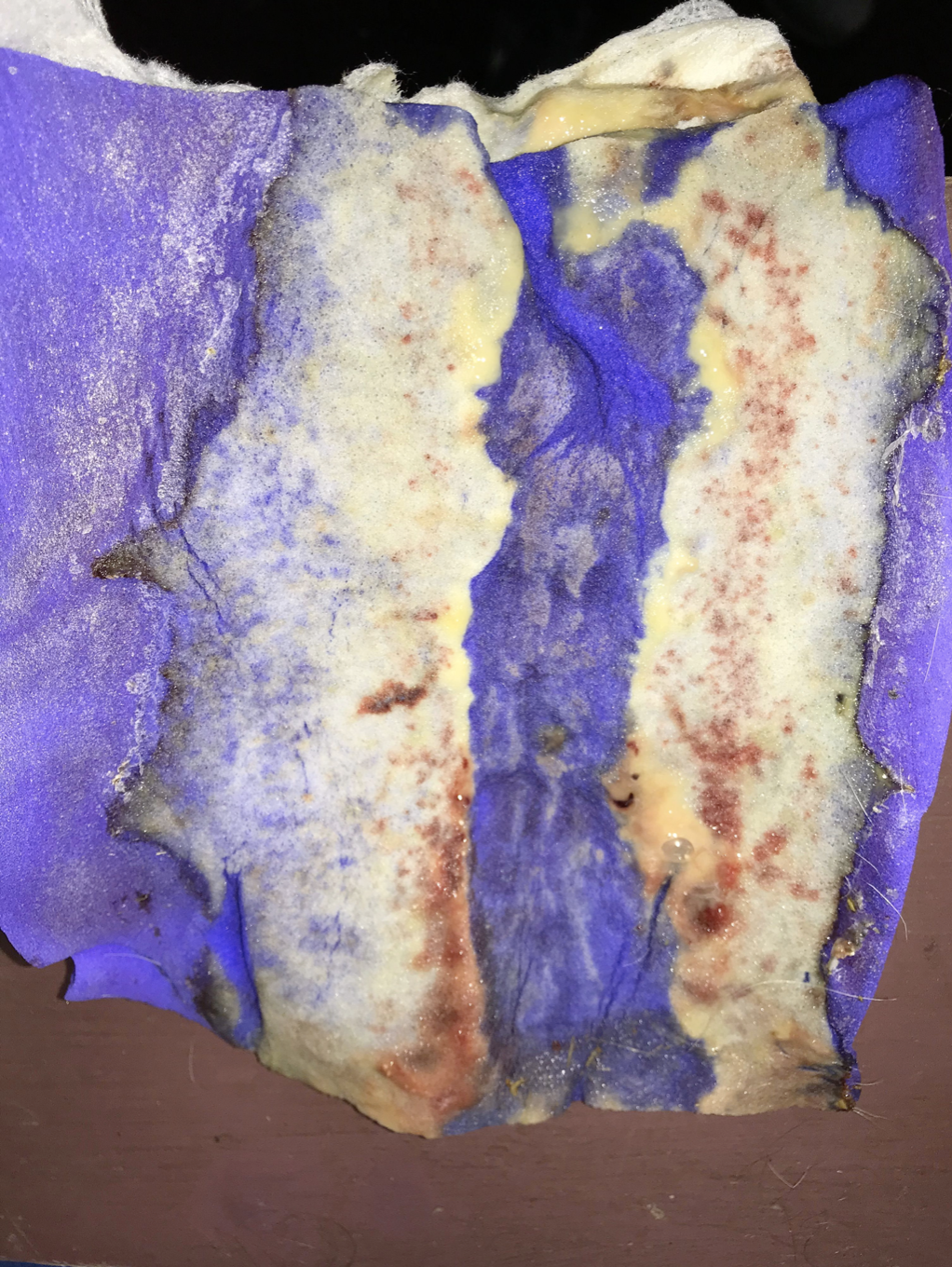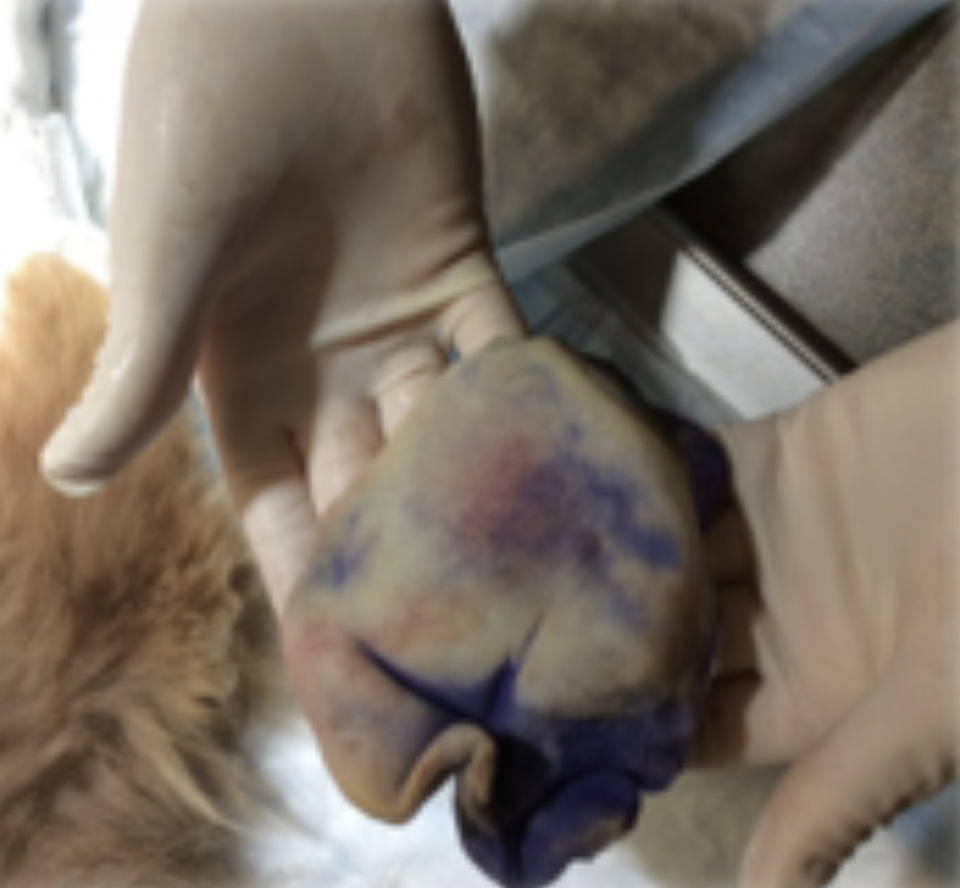 Presence of Eschar
0 1 4 7 10 13 14
Day
Broads Spectrum Antibacterial Protection
Non-Cytotoxic
Does not inhibit FGF Growth Factors
Compatible with Enzymatic debriders
Safe and Gentle Broad Spectrum Antibacterial
Bacteria
Methicillin-resistant
Staphylococcus aureus (MRSA)
Staphylococcus aureus
Full List of Bacteria
Yeast
Candida albicans
Candida krusei
Candida glabrata
Proud Flesh Suppression
VetBlue foam dressings, specifically VetBlue PVA, aid in the suppression of exuberant hypergranulation tissue- commonly known as proud flesh. Using VetBlue PVA dressings on a wound that is at high risk for developing proud flesh may reduce or eliminate the need for surgical debridement of the wound.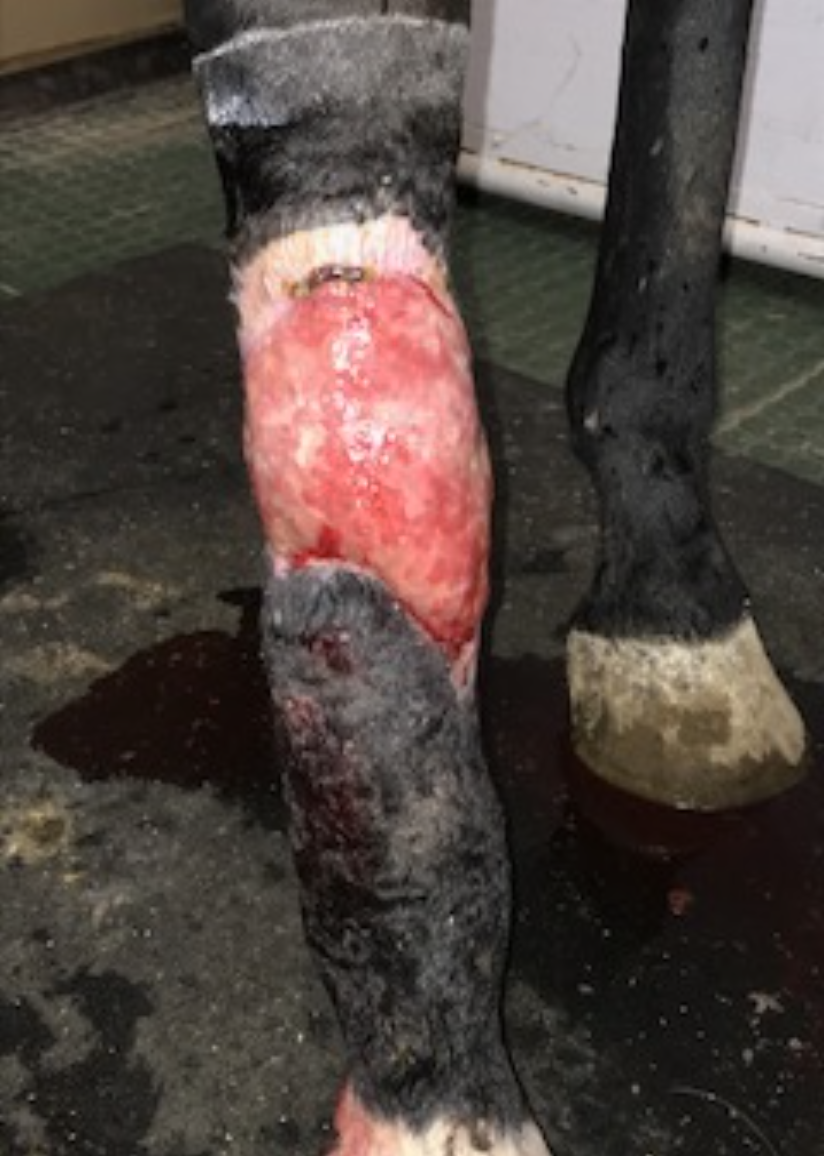 Before VetBlue PVA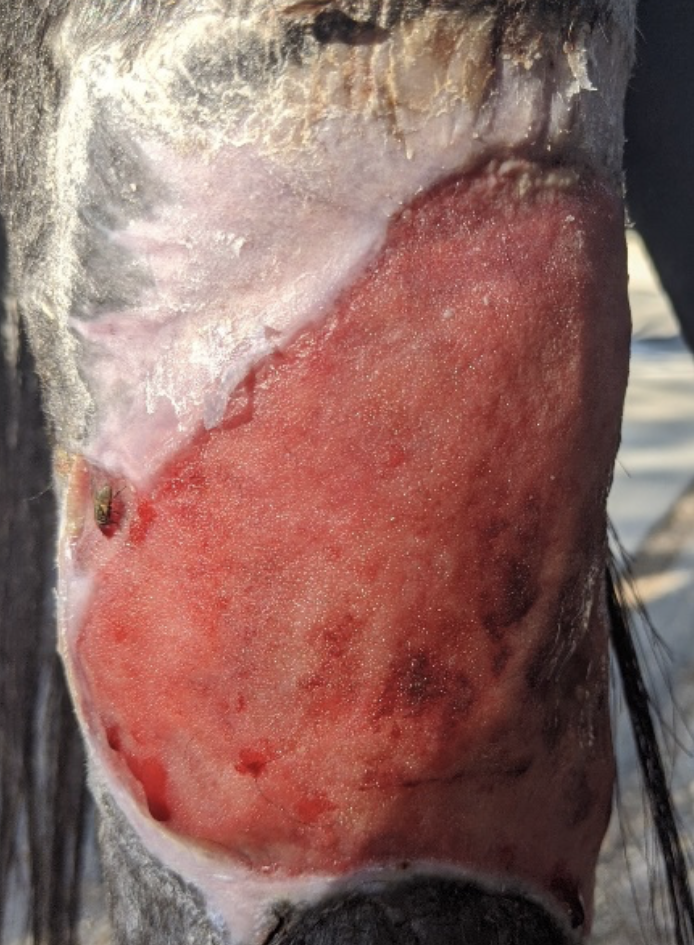 48 Hours After VetBlue PVA