May, 2019
Kim graduated from high school this spring.
It's a simple statement that's being spoken by countless parents of girls named Kim this time of year–a major rite of passage for their child on this journey through life.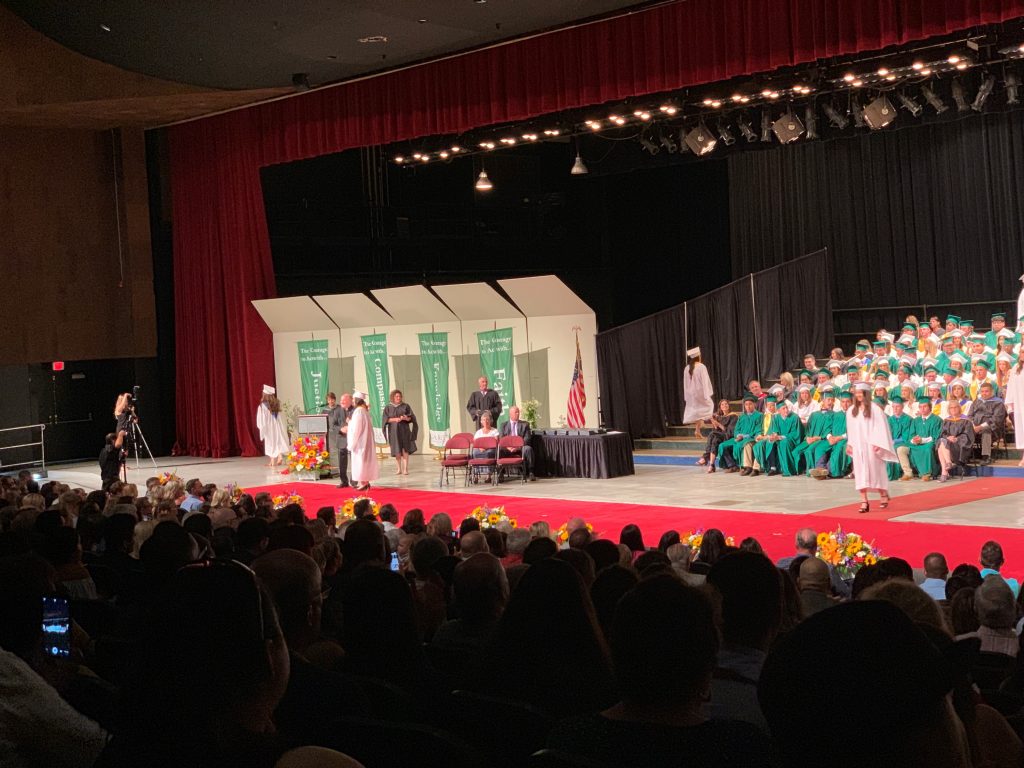 But it's the people and the back-story that make this Kim and this ordinary occurrence the most extraordinary culmination in the lives of so many.
Fifteen years ago, a three-year-old California girl named Kim contracted a life-threatening illness called Pyoderma Gangrenosum that left her lower legs ravaged by wounds that had eaten to the bone. Her wounds had been termed unhealable, and she was scheduled to have her legs amputated.
There was the never-give-up attitude of a mom and dad, who wouldn't quit despite the obstacles and blocked pathways to save their daughter. There was Kim's older sister who cried herself to sleep every night listening to the screams of her little sister who she thought she might lose.
And then something that was nothing short of miraculous happened.
A tech expert working for Kim's dad came across a computer pop-up of a new product made 3,000 miles away. It had been used to treat Pyoderma Gangrenosum successfully. He notified the dad and they called the company.
Although it was late on a Friday afternoon on the East Coast, they happened to catch the company's CEO and managing partner, who took the call. He listened to their story, took their contact information, and abruptly ended the call.
The CEO called his FedEx driver and begged him to return for a pickup. After refusing initially, the CEO explained the reason and, although he was 10 minutes away from his final stop, the driver turned around.
Kim's dad thought he had been blown off; however, he didn't realize that the owner was also a dad with a daughter who battled health issues so the message hit home.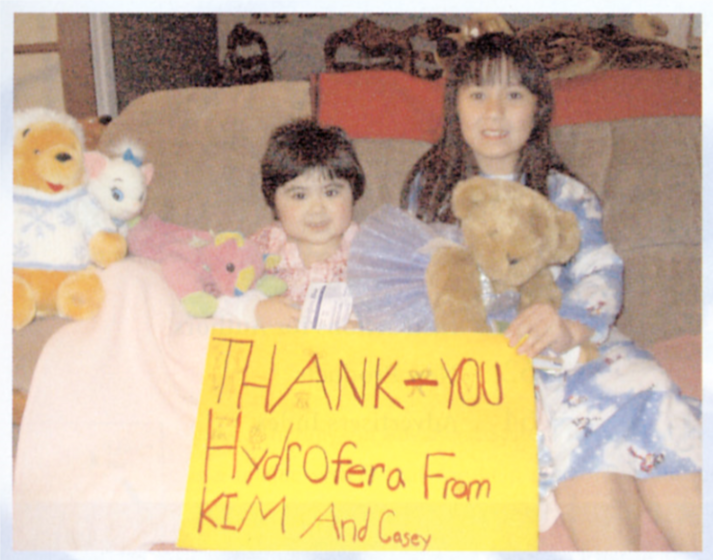 The CEO's two partners were also working late and devised a plan to try to help Kim. They gathered up product and called the clinicians at Backus Memorial Hospital who had experience in successfully treating the disease. The plan began to take shape.
The FedEx driver picked up the product, and the rush against time began. The CEO called Kim's dad back–who was shocked to hear from him–and told him the plan. The product would arrive Saturday morning, and he and his wife were to call the clinicians who would walk them through the treatment protocol.
Two weeks later, Kim's dad called the CEO to say that Kim's planned amputations were called off! Six months later, the wounds had healed.
A couple of years later, Kim and her family came to visit the company and the clinicians to thank them personally. The town and state rolled out the red carpet, with elected officials proclaiming it "Kim's Day."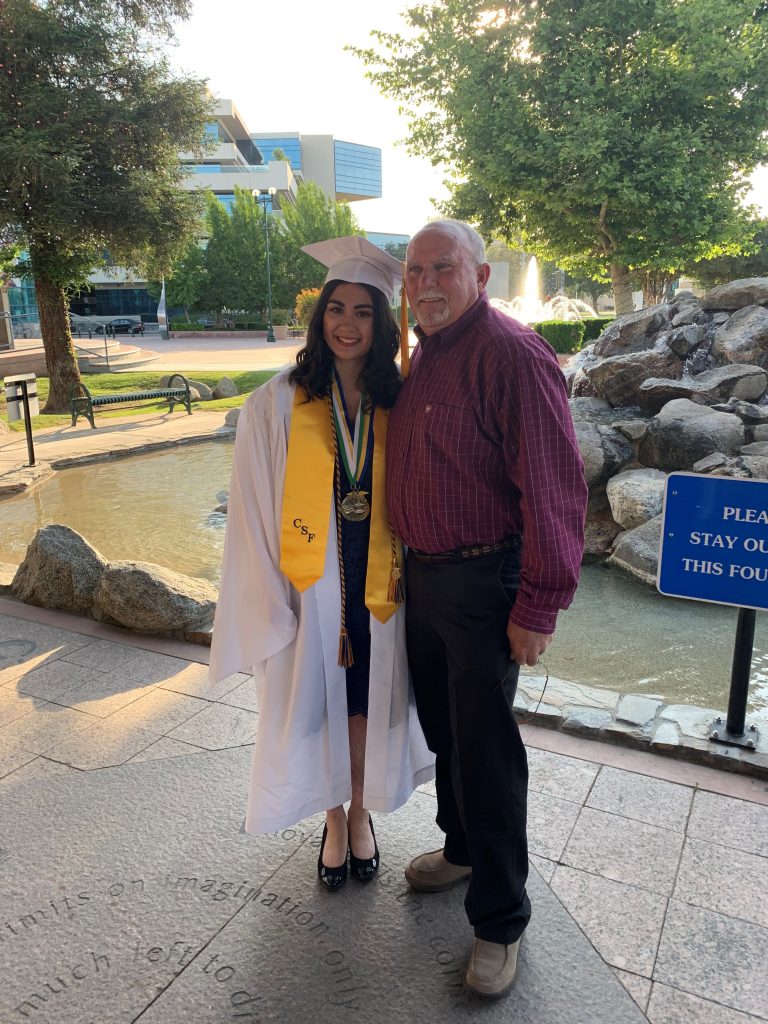 That day, the company's CEO promised Kim's dad that he would watch her walk across the stage when she graduated from high school.
Today – almost 15 years to the day of the call – the two dads watched Kim, now a beautiful young woman and an honors student, receive her diploma.
Until this day I still couldn't get through this story without breaking down. But this graduation day was different. It was a happy time, a testament to the human spirit, to a beautiful young woman and her family, and to the people and the clinicians who have ever treated someone with Hydrofera Blue, and – for me – a commitment to a promise made long ago.
Tom Drury
CEO
Hydrofera, LLC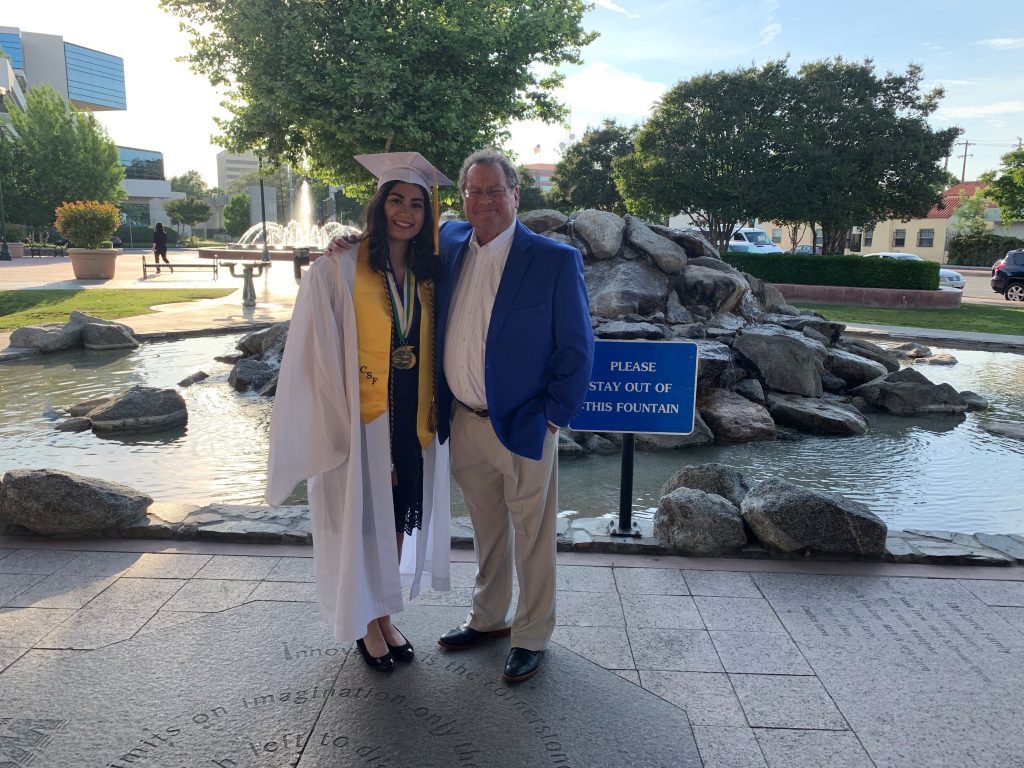 A Footnote:
Hydrofera Blue is as much a creation of the pioneering spirit and ingenuity of wound care clinicians and caregivers as anyone. We always felt that it was you who led the way with this wonderful product, so we gave it to you and let you have at it. Kim's story is our collective success. Godspeed!